Car prices are getting exorbitant – this is driven by high COE prices, as well as the increased cost of production and supply chain issues affecting buyers globally. As a result, alternatives such as leasing a car is steadily becoming an increasingly attractive option to people seeking to drive without the traditional burdens of ownership.
Comparing Leasing Against Car Ownership
When you lease, you are choosing the most stress-free option when it comes to driving in Singapore. There is no more worrying about doing any heavy-duty planning or saving up to afford a car, especially in a country like Singapore where one of the most prominent contributing factors to it being an expensive city to live in is car ownership.
There are no visible differences whether you are in your own purchased car or a leased vehicle and the hefty down payments made during car buying can instead be optimized for other necessities. At the same time, there is no need to worry about depreciation or the future value of the vehicle. Administrative requirements such as road tax and insurance are also usually taken care of by the rental provider.
Leasing offers financial flexibility. Instead of paying a hefty down payment to buy a car, I can use the money for other investments. I get a brand new car for my use without the burden of car ownership.

Mr Richard Ng, valued client of Prime & Section Car Rental.
With no end in sight to the high COE prices right now, or at least 2024 or 2025, it only makes financial sense to opt for more affordable alternatives for the time being, and leasing is one of the smarter ways to go.
Understanding Leasing in 2022
But before you choose to lease, you have to first understand what it is, as there are many different leasing packages in the market. Some companies might even have different definitions as to what constitutes as car leasing.
When you punch in 'car leasing definition' on Google, the first result that you pull up is from Wikipedia, which defines it as "…the leasing of a motor vehicle for a fixed period of time at an agreed amount of money for the lease".
Generally, car leasing is essentially longer-term car rental packages with more or less similar terms and conditions. Some of the important key areas to note in a leasing package would be the minimum contract period, deposit required to start leasing (and whether it is refundable), and if other inclusions such as motor insurance, mileage restrictions, and Malaysia usage are bundled into the offering.
When you lease, you are freed from just driving one particular model. Most leasing companies carry an assortment of vehicles, from economic Japanese and Korean cars, to top-of-the-line luxury continental brands.
Usually, leasing contracts carry an option for customers to purchase the leased vehicle at the end of the contract. Otherwise, you may simply return the car upon expiry and choose another vehicle of your liking. As such, car leasing is best for exploring a variety of cars every few years without emptying the bank.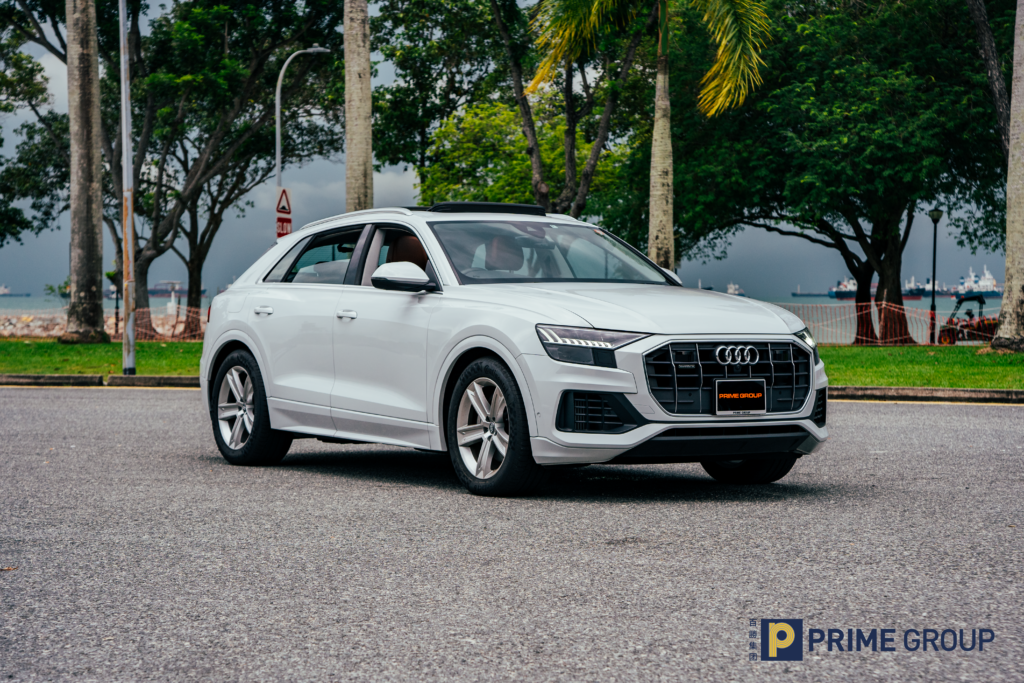 What Prime Offers
Prime & Section Car Rental has the most comprehensive and transparent packages offered at competitive rates. At Prime, we believe that every individual has different needs and requirements, thus we have tailored options based on what fits your lifestyle.
When you choose to lease with Prime, you have the choice between affordable no-frills leasing, to all-inclusive packages for you to enjoy the full-range of services that we have to offer. This includes a variety of benefits such as road tax, insurance coverage, vehicle service and maintenance, 24/7 breakdown and recovery service, just to name a few.
For long term leasing, it is crucial for you to have a reliable leasing partner to ensure zero downtime especially when it matters most. With over 30 years of experience in the car rental industry, Prime has stood the test of time with the highest level of service excellence, as well as being there as a reliable rental partner for our valued clients.
I have been leasing with Prime for many years. My present car is the second one leased from Prime.

Mr Jeffrey Beh, valued client of Prime & Section Car Rental.
Facing issues with your ride? We're there for you 24/7 with a temporary replacement, wherever you are on the island. Need to send your car for an inspection or maintenance? We'll have it ready for you at your doorsteps once the checks are completed, with almost no disruption to your daily routine at all.
For more details, do check out our page on the full services offered when you lease with Prime.